Brake Light Switch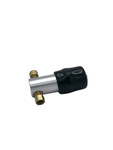 Inline Brake Light Switch
Tired of continuously replacing your outdated, unreliable hydraulic brake light switch? ECI has developed an inline brake light actuating assembly using a heavy duty electrica...
For All
---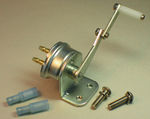 Brake Light Switch
This mechanical switch has self cleaning contacts that prevents carbon buildup. Adjustable to fit a wide variety of vehicles. It's rated at 10 amps and is waterproof. Includes...
For All Cars and Trucks
---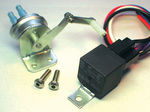 Brake Light Switch
Brake Switch. 700R4 lockup w/ SPDT (single pole double throw) relay. When brakes are off, converter is locked up. When they're on, it's not. Great for lightweight cars with lo...
For All Cars and Trucks