LED Bolts

Street Rod Part #

WASL-JE02
---
$5.00 Each
Dual Intensity Light Converter 20-60 LED's
Dual intensity light converter for LED light bolts. One per light needed to convert from single element to dual for tail light and brake/ turn signal function. Good for 20-60...
For All
Briz Bumper Bolts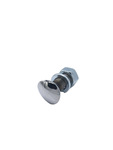 Street Rod Part #

BRIZBOLT
---
$10.75 EA
Bumper Bolt. "Briz" Bumpers, Stainless Steel
These polished, stainless steel bumper bolts have a radiused head to fit Briz Bumpers (not included with bumpers). The bolt head is radiused to fit over the ribs of the bumper...
For All Cars and Trucks