Valve Stem Caps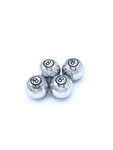 Street Rod Part #

VC69978
---
$5.99 Set
Chrome Large 8 Ball Valve Stem Caps
Chrome Large 8 Ball Valve Stem Cap
For All Cars and Trucks
---

Street Rod Part #

VC70005
---
$3.75 Set
Dice Valve Stem Caps - Red With White Dots
Dice Valve Stem Caps-Red With White Dots
For All Cars and Trucks
---

Street Rod Part #

VC70006
---
$3.75 Set
Dice Valve Stem Caps - White With Black Dots
Dice Valve Stem Caps-White With Black Dots
For All Cars and Trucks
---

Street Rod Part #

VC70007
---
$3.75 Set
Dice Valve Stem Caps - Black With White Dots
Dice Valve Stem Caps-Black With White Dots
For All Cars and Trucks
---

Street Rod Part #

VC70022
---
$3.75 Set
8 Ball Valve Stem Caps
8 Ball Valve Stem Caps
For All Cars and Trucks
---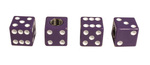 Street Rod Part #

VC70054
---
$3.79 Set
Dice Valve Stem Caps - Purple With White Dots
Dice Valve Stem Caps- Purple With White Dots
For All Cars and Trucks
---

Street Rod Part #

VC70008
---
$3.99 Set
Dice Valve Stem Caps- Blue With White Dots
Dice Valve Stem Caps- Blue With White Dots
For All Cars and Trucks
---

Street Rod Part #

VC69981
---
$4.75 Set
Chrome Dice Valve Stem Caps
Chrome Dice Valve Stem Caps
For All Cars and Trucks
---

Street Rod Part #

VC70004
---
$5.79 Set
Skull Valve Stem Caps
Skull Valve Stem Caps
For All Cars and Trucks
---

Street Rod Part #

VC70038
---
$5.79 Set
Chrome Spike Valve Stem Caps
Chrome Spike Valve Stem Caps
For All Cars and Trucks
---

Street Rod Part #

BIS-999900
---
$8.99 Set
Valve Stems, Chrome, Bolt-In. Set Of 4 -For Wheels.
Bolt-in valve stems allow for a better seal and no leaks. Chrome finish matches our wheels perfectly. Sold in packs of 4. Click here for order form and measuring guide (Adobe ...
For All Cars and Trucks
---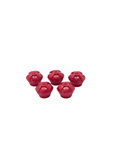 Street Rod Part #

CROWNCAPR ALL
---
$6.29 SET
Crown Valve Stem Caps -Red Plastic
These is a set of red plastic crown valve stem caps (5 piece).
For All Cars and Trucks